When you start an order and upload your file, we will automatically calculate your document's word count and price. Our website knows to omit the reference list and numeric table data from the word count because we do not edit these items. The automatic word counter is a great way to help you order more quickly and ensure that you are charged correctly.
However, we realize that some customers want to customize their word count because their paper contains sections that do not need to be edited.
If you wish to alter your order's word count because you want to omit sections of text from editing, you will need to manually override the automatic word count.
First, enter the correct word count on the service selection page here: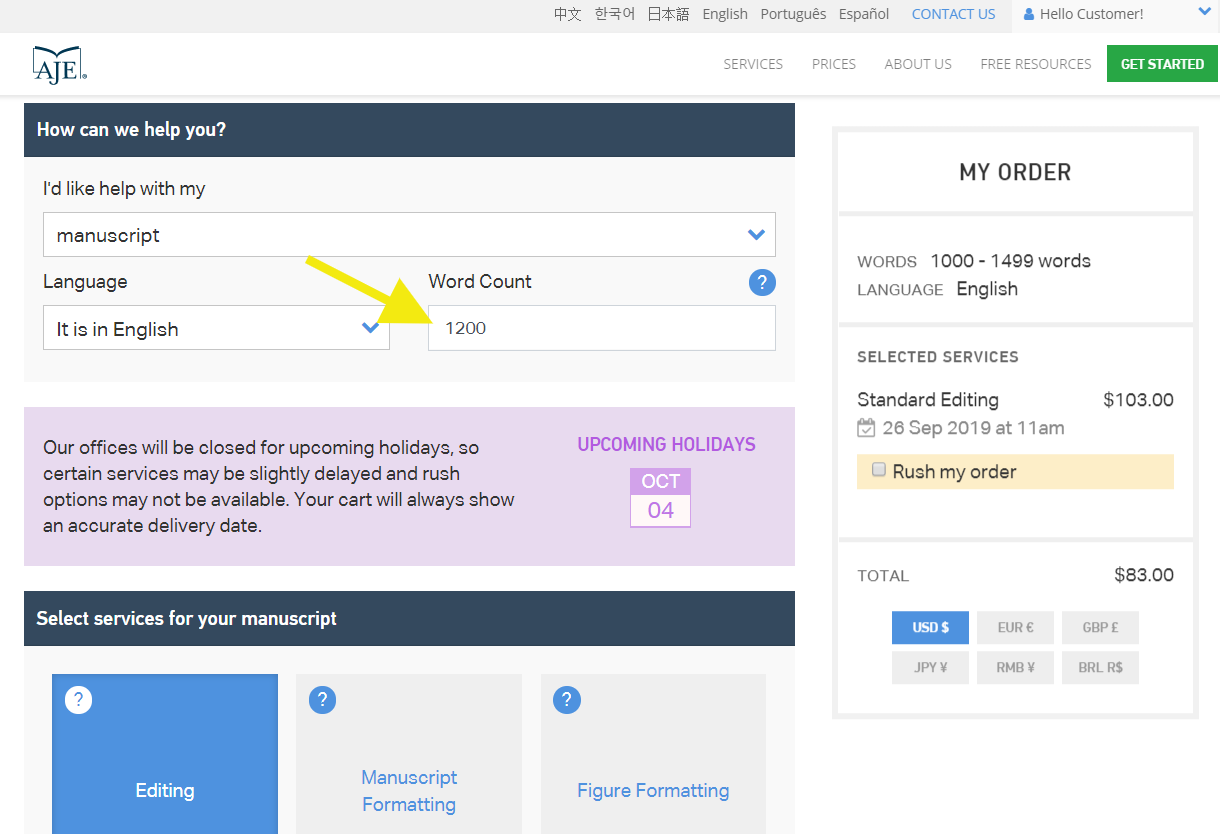 Next,you will also need to add instructions at the bottom of the additional information page here: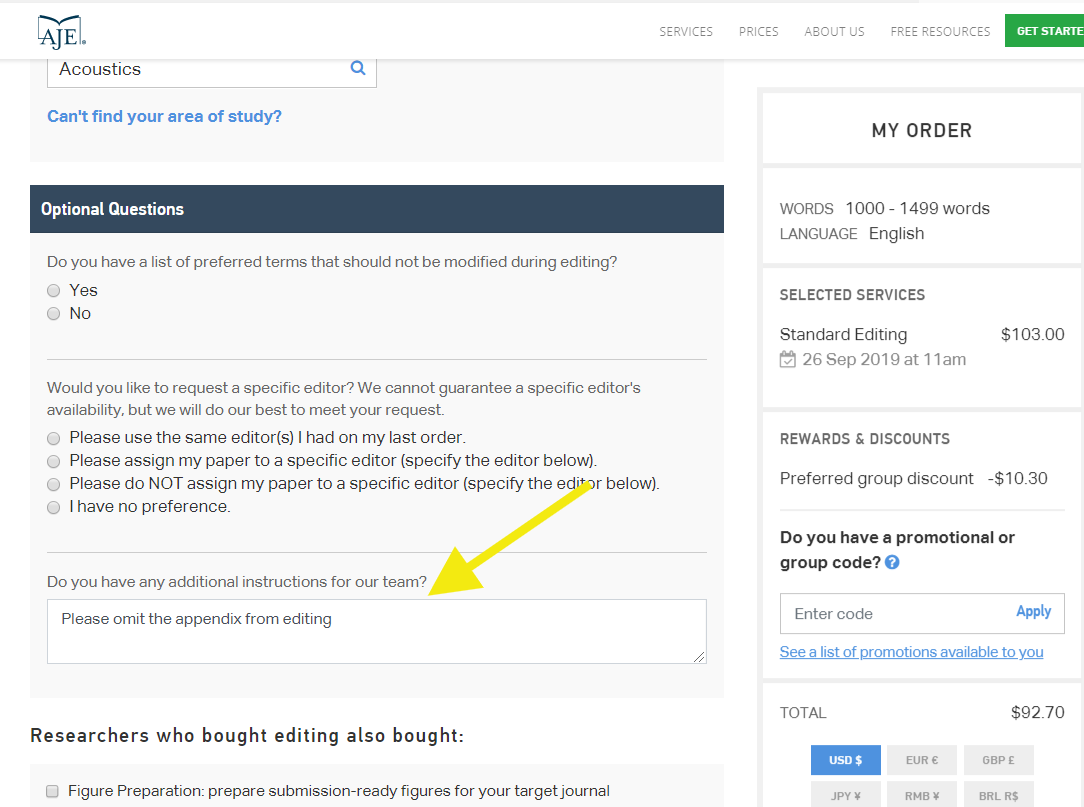 These instructions go directly to your editor so that he or she knows what section of your paper to skip.
Finally, you will need to update the word count on the payment page by clicking the blue text here:
Our automated word count tool is still new, and we are continuing to upgrade it and make it easier to use. Please share any feedback you have about the word count detector with our support team! We would love to hear your thoughts.