Unpaid orders are not available to download. If you have selected bank transfer as your payment method and would like to access your file before we receive the payment, you have 2 options.
1. Log into your AJE account and click on the "Pay Now" button to pay with credit card, Alipay, UnionPay, WeChat Pay, or PayPal. Your paper will be available to download immediately after you make your payment. We will refund your personal payment once we receive the bank transfer payment from your institution.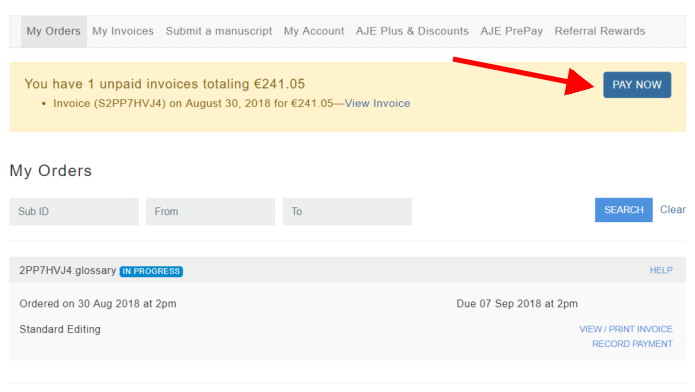 2. Contact us to send us a copy of your bank transfer receipt, or click on 'record payment' on your account homepage to provide details of the payment made. We will ask for the payment date and bank used. Once we verify your information, we will make your files available for you to download even if the payment has not yet been received.