We are pleased to offer editing and formatting for your LaTeX files in English.
How to submit your LaTeX file
To submit a manuscript for editing directly in LaTeX, click on "Get Started" on any page or "Submit a manuscript" from your account.
Upload only your LaTeX file when prompted to upload your file here: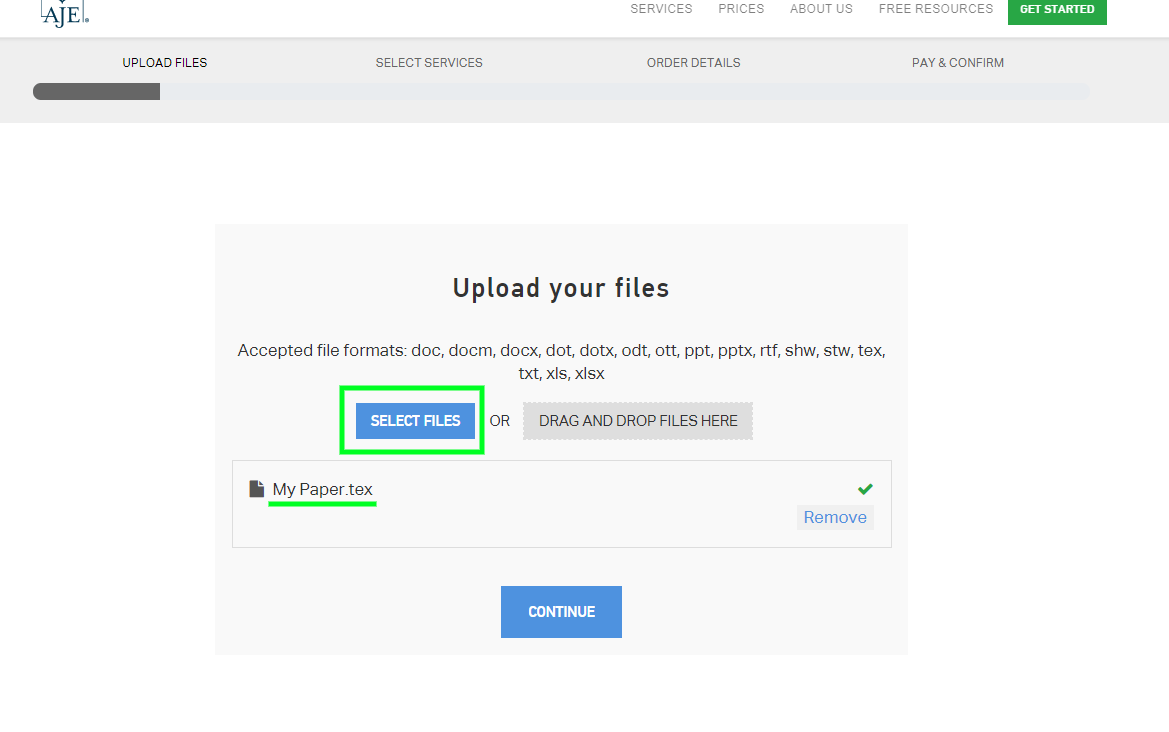 On the next page, the word count should be automatically calculated and you can select the services you want to purchase.
Then, on the order details page upload a PDF copy of the file as well as a compressed (zip or rar) file with all of the dependencies so we can provide you with a PDF compare file showing all the changes made by the editor.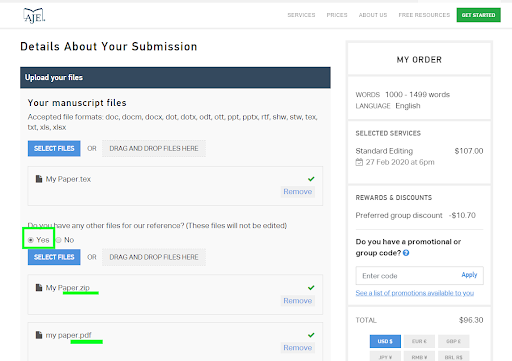 Tracked changes
Please note: Changes will not be tracked within the edited LaTeX files themselves. If possible, We will generate a PDF of the file showing the changes that have been made to your document, including the code. Please note that producing a PDF showing the changes without the code is beyond the scope of our service.
If you prefer to see the changes tracked directly in the edited file, you will need to send the text in a different format such as a .doc, .docx, or .rtf file. In this case, we also ask that you include a PDF of your manuscript that can be used as a reference.
LaTeX Word Count
Our system will automatically calculate the word count of your file, omitting the preamble, marked out text, numeric tables, large stand-alone equations and code for inserting tables and figures. Then count the remaining words.
We will also omit LaTeX code that is easy to identify and pull out, however, any commands that are embedded in text are included in the word count because we still have to edit around them, so they do effectively contribute to the word count as far as our editing effort is concerned.
If there is additional text you do not want edited, please mark it commented out by using the % sign at the beginning of sentences that do not need editing.